Meet The Team
Founded in 1995 LifeTime is regarded as one of Australia's leading coaching teams with a wealth of knowledge, experience & passion.
Directed by Gary Stickler & Graeme Brimblecombe our primary focus is giving players the tennis, personal skills, values & habits required to be successful, not just tennis but in life.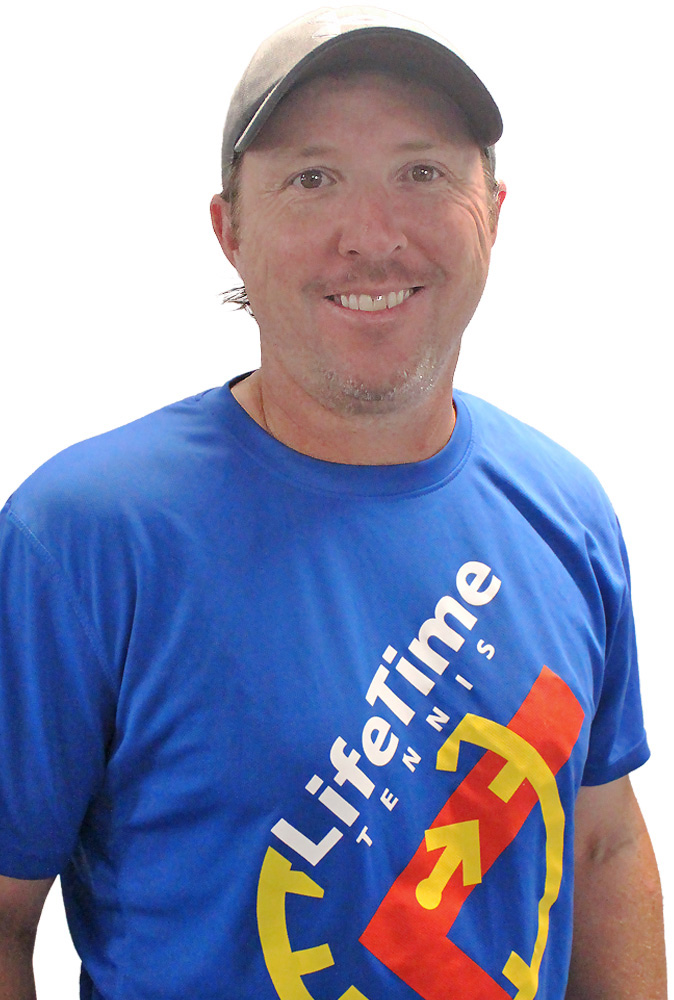 (LifeTime Tennis Brisbane West)

We are very excited to welcome Adrian Zeman to our team here at lifetime tennis. Adrian is coach who is well known for his experience and work in player development. He specilaizes in building and developing players to compete at the highest level of junior national and international ITF tennis, NCAA college tennis and then onto the ATP and WTA Tours and Grand Slams.


Having spent the last 22 years living and working in the United States, mainly Florida. Adrian brings a wealth of expertise and experience to the Lifetime Team. He has worked as a coach and as a director in some of the world's best clubs and programs and owned and operated his own successful and world renowned academy in Boca Raton, Florida.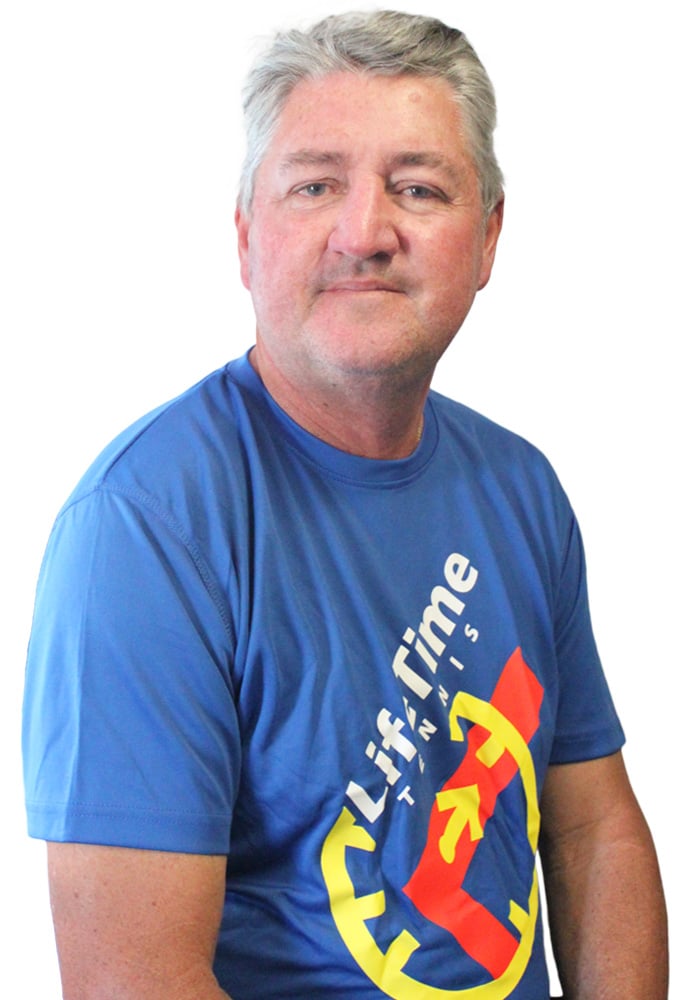 (LifeTime Tennis Brisbane West)
David has over 40 years experience working with players of all ages and standards. Having worked with some of QLD's best juniors. David has worked with a number of Brisbane's prominent schools and was Head Coach of IGS for many years.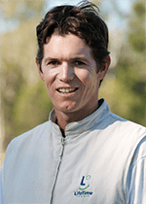 (Lifetime International)


John has a massive range of tennis experiences from being a top national junior, to playing at the highest level in US college tennis to playing on tour. John has worked with many of the best Open players around QLD over the past 15 years. Currently coach of St Rita's and performance coach for LifeTime International.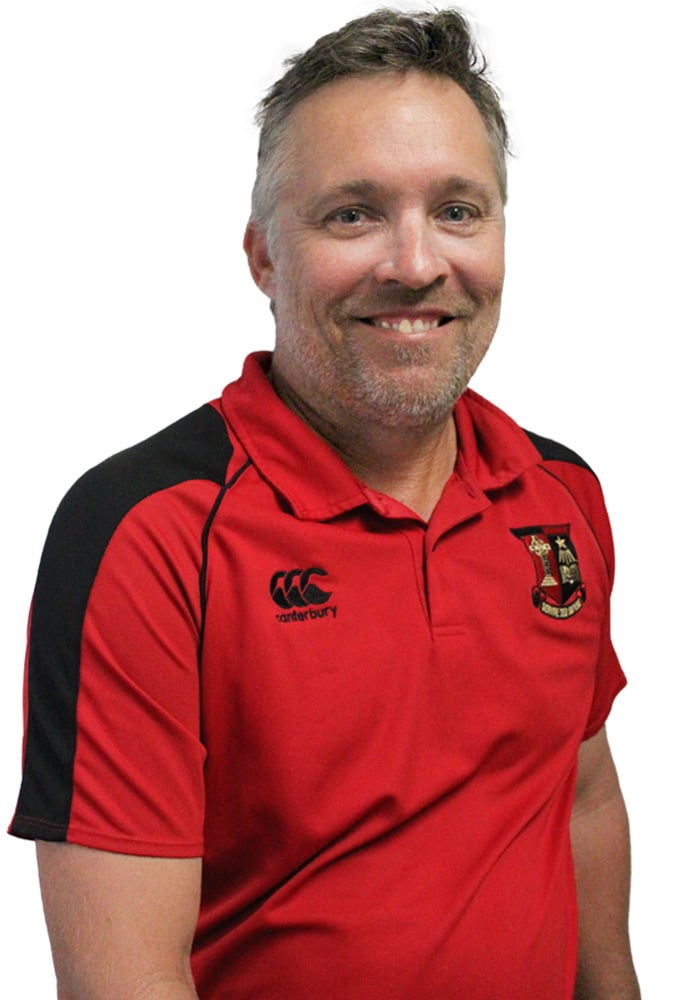 (LifeTime Tennis Brisbane West)
Darren has over 30 years experience developing players from beginner through to junior tournaments. Currently, Darren heads up the Gregory Terrace Teams coaching and is LifeTime's lead coach at Gregory Terrace along with Graeme Brimblecombe.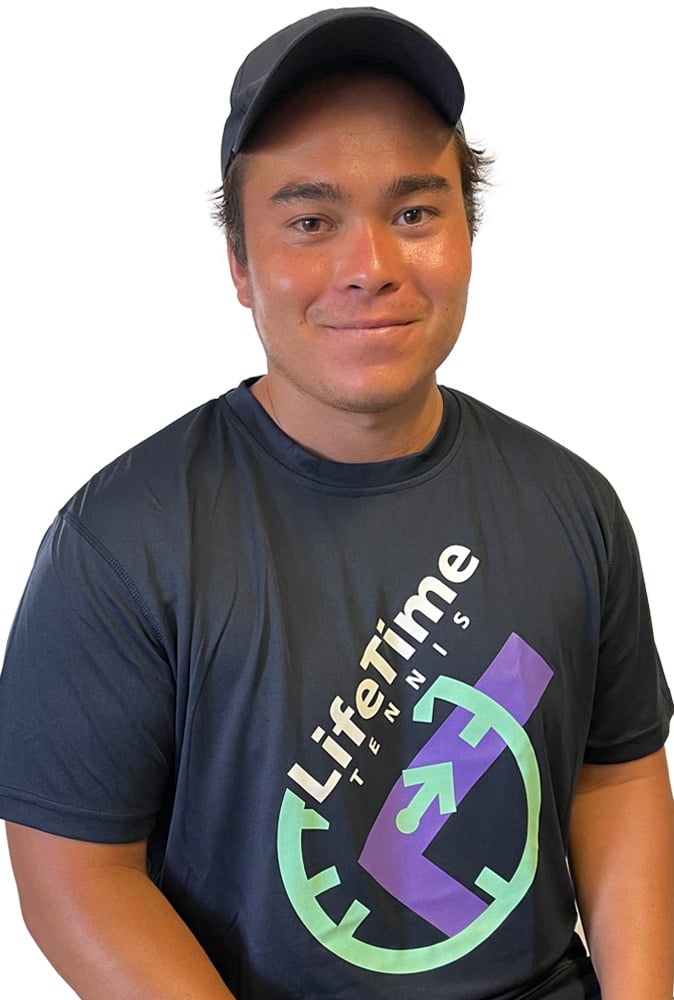 (LifeTime Tennis Brisbane West)
Jack grew up on the Sunshine Coast and began playing tennis at age 8. Since falling in love with the competition and travel opportunities tennis provides, Jack still has ambitions to play overseas. Having coached for UQ for the last five years, Jack has experience working with players all the way from red ball to high performance squads. Jack has completed the Tennis Australia Community Coaching Course and earned a dual degree in sports science and business from QUT.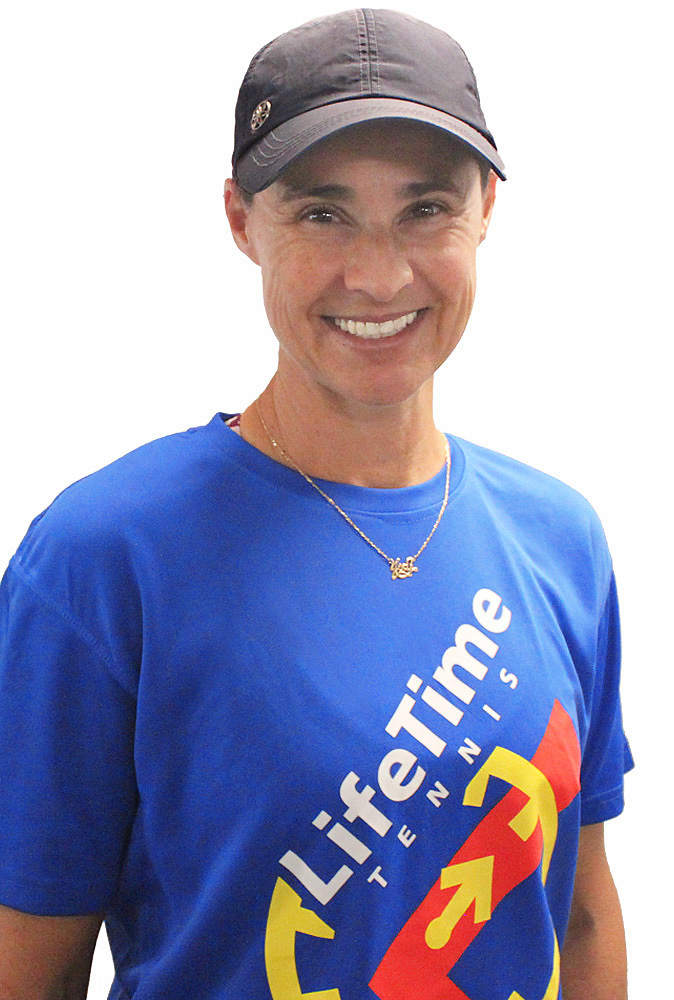 (LifeTime Tennis Brisbane West)
Jodi joins the LifeTime Team all the way from the USA. She is tennis player for life, having grown up in Florida and developed a live for the game early, Jodi played competitive tennis from an early age, she earned a top 10 National ranking in each of the junior divisions and represented her section and completed nationally for Team Florida.
Jodi was recruited by all the major colleges and earned a full scholarship to the University of South Carolina and was an All American who played #1 singles and doubles for her team. She set the university record for most singles and doubles wins in a season also beating many of the top players in the country on the way to NCAA championships.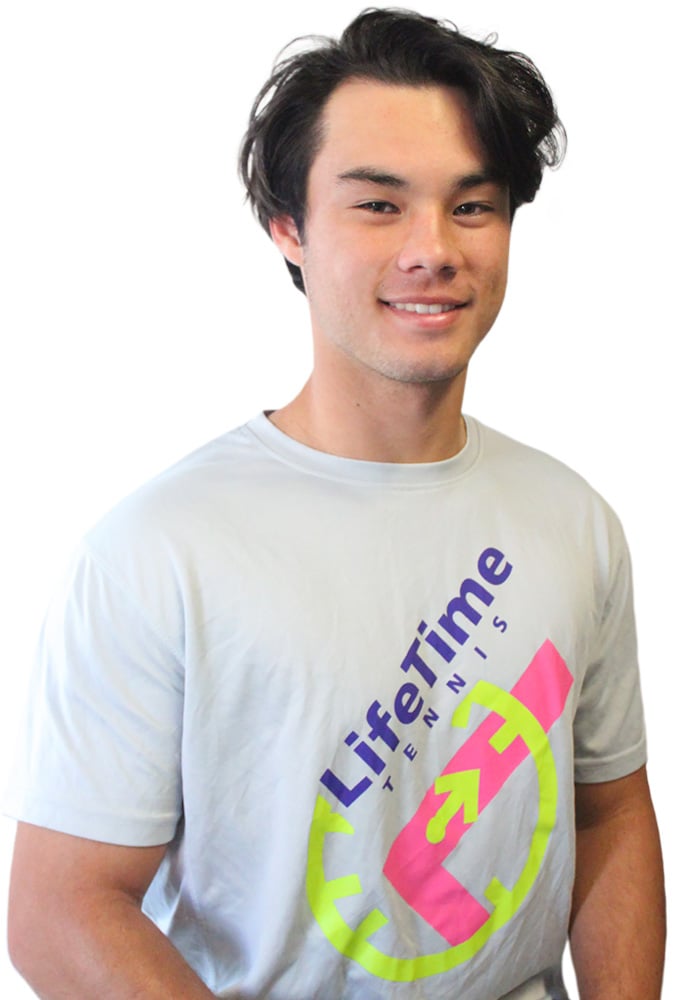 (LifeTime Tennis Brisbane West)
Xavier started at LifeTime in 2012 as a student under Graeme Brimblecombe. Up until 2021, Xavier was a consistent member of the Ambiwerra Academy and Terrace squad programs. Graduating in 2019 from Gregory Terrace where he captained the 1st IV team, Xavier was once signed to play college tennis in America. Since then, Xavier has chosen a career in the tennis industry and is currently undertaking the Tennis Australia Junior Development Coaching Course. 2021 will be Xavier's first year coaching fulltime for LifeTime.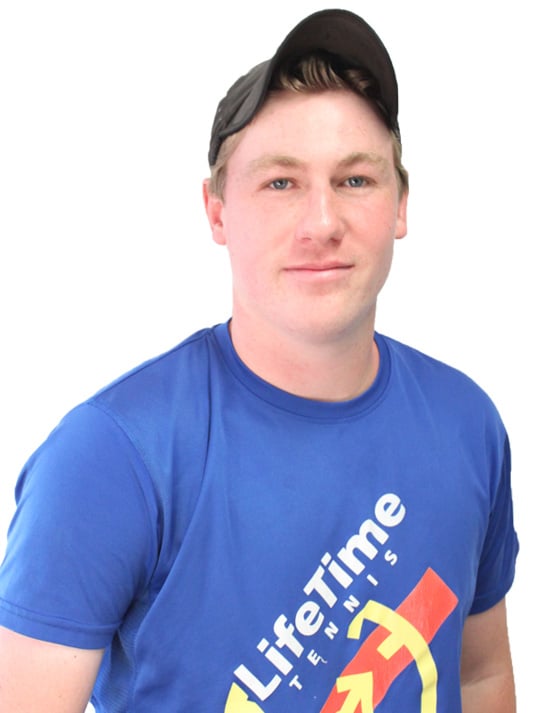 (LifeTime Tennis Brisbane West)
As a student of LifeTime for over 5 years and a coach for the past 3, Dale is well versed in LifeTime's coaching methods and philosophy. Dale has experience playing all levels of tournaments from JDS events to AMTs. Currently undertaking his cert IV in fitness, Dale is a key contributor to LifeTime's strength and conditioning program. Entering his 4th year as a coach for LifeTime, Dale is one of the most senior junior coaches.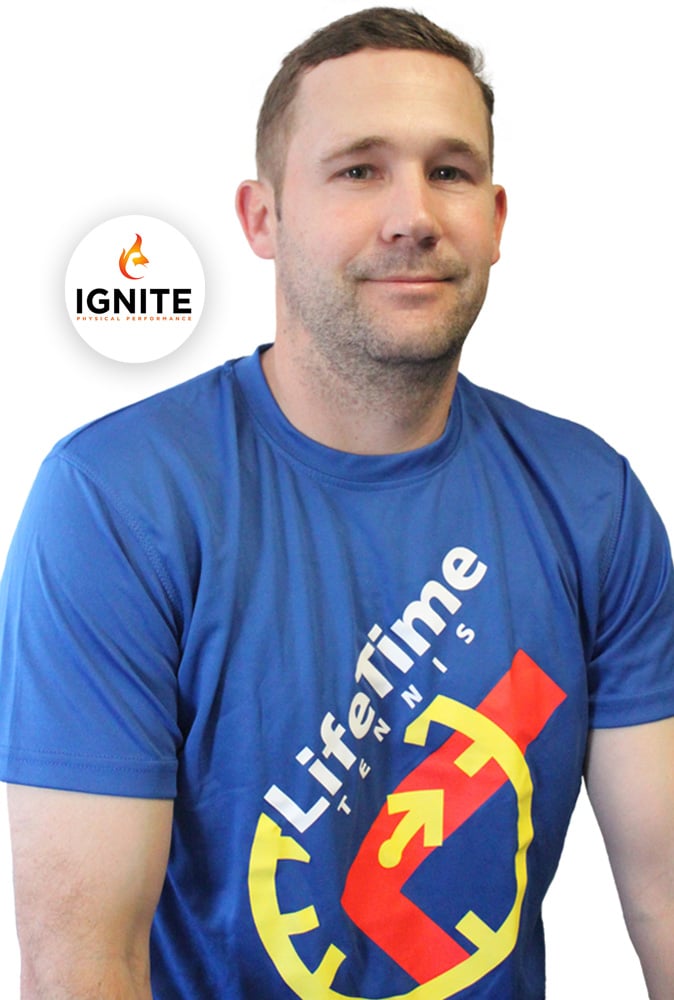 IGNITE PHYSICAL PERFORMANCE
Cody is an ESSA Accredited Exercise Physiologist, a Level 2 ASCA Coach and he also has his Masters in Sports Coaching through the University of Queensland.

He previously ran his own Exercise Physiology Business for 12 years from our Spring Hill clinic and has now expanding the business to include a second location at Mt Gravatt.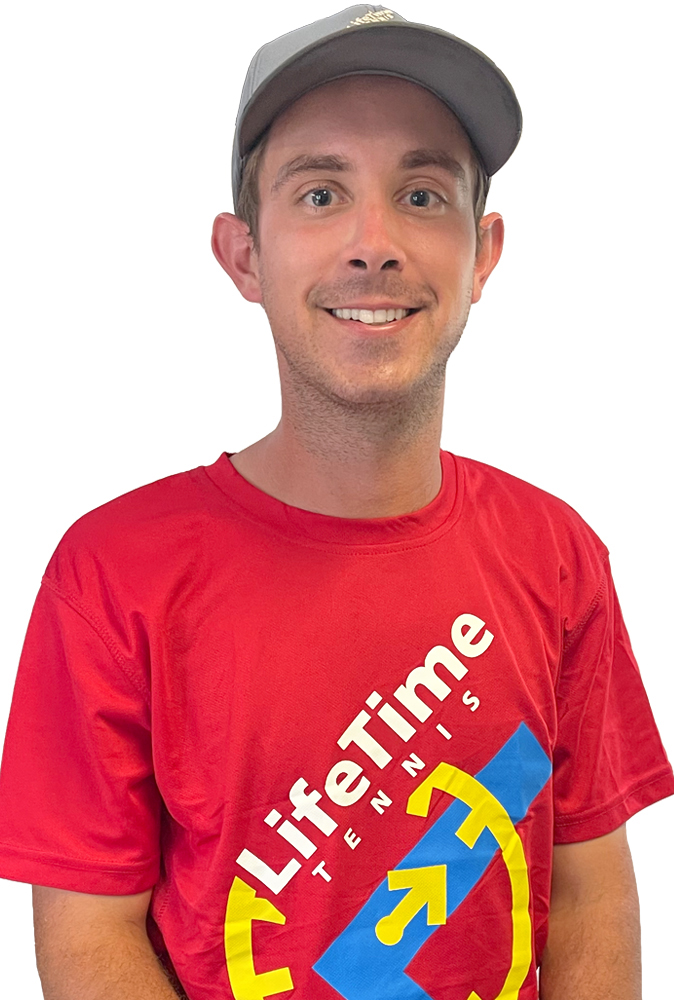 (LifeTime Tennis Brisbane West)

David joins LifeTime from the regional outback town of Charters Towers. Growing up playing tennis, he fell in love with the game and has a passion for helping younger players improve and enjoy their tennis.
1st Tennis Captain in 2014, David started working as a coach at the Kalynda Chase Tennis Centre in Townsville soon after graduating from high school.David has completed his Tennis
Australia Junior Development coaching course and is about to commence the Tennis Australia Club Professional coaching course. David is enjoying working with the players and brings welcoming and motivating energy to the team. We are happy to have David as part of the team!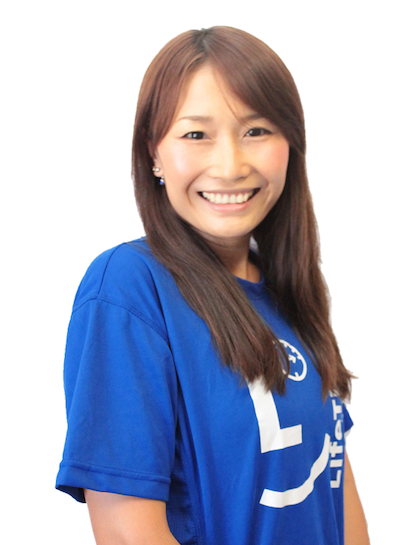 (LifeTime Tennis Brisbane West)
Ayako is our office manager. Former top junior player who moved to Australia to pursue her tennis career at the age of 16. A key member of the LifeTime staff and is responsible for much of the behind the scenes work that happens at LifeTime!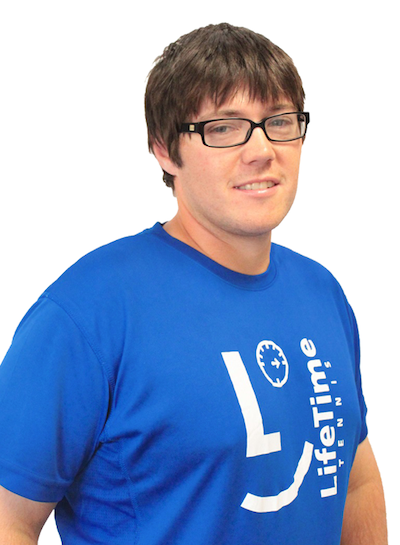 (LifeTime Tennis Brisbane West)
Jason is our professional stringer and pro shop manager. Jason also has a level 1 coaching qualification and has an international playing experience. One of QLD's top juniors Jason loves tennis and is a key member of our team.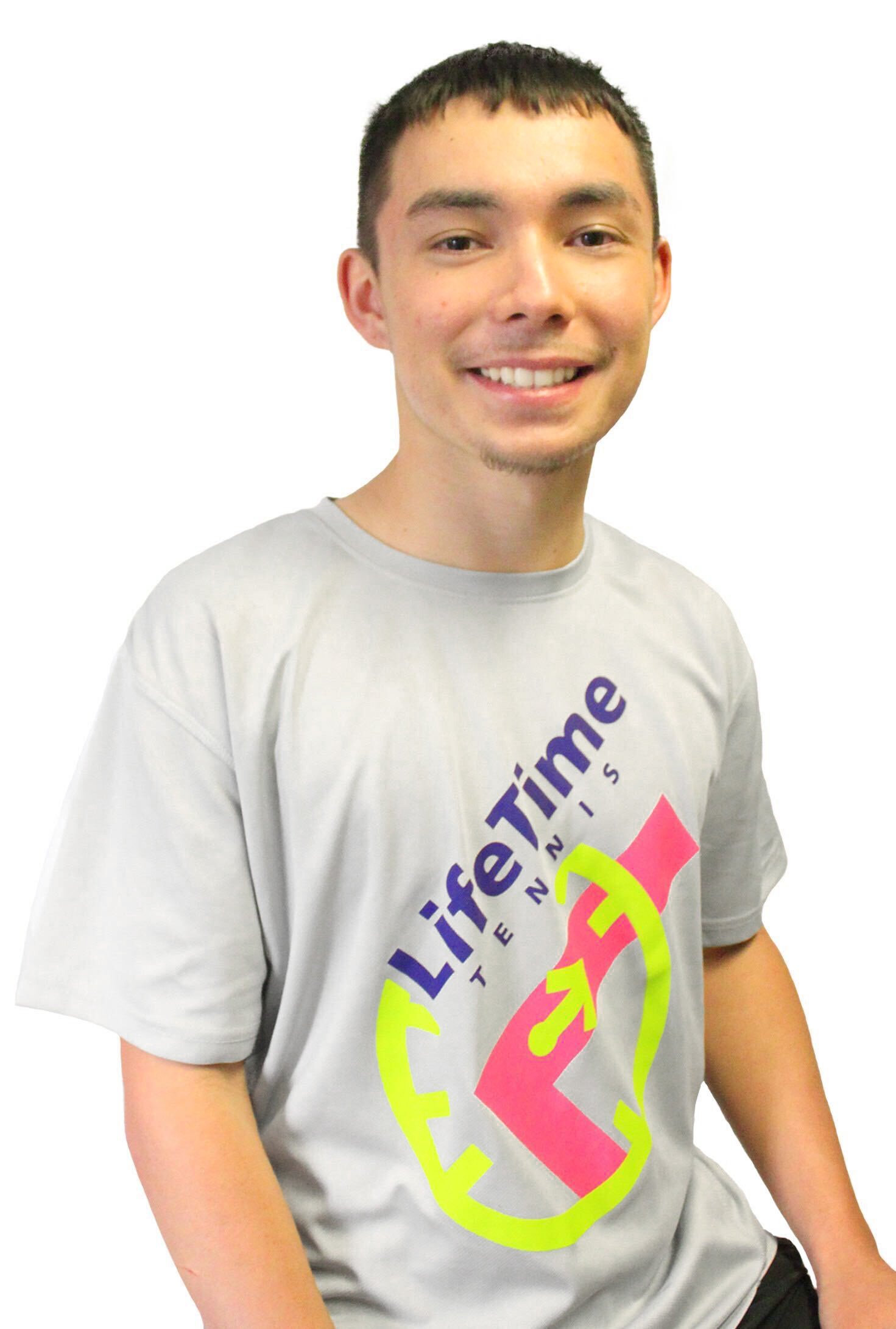 (LifeTime Tennis Brisbane West)
Tom started playing tennis at age 6 and hasn't put down a racket since then! Entering his third year as a coach for LifeTime Tennis, Tom played competitively throughout his junior career. Competing at the 14/u and 16/u Australian Championships, Tom has also represented Queensland as a member of the 2017 Schoolboy team. Tom is also a fulltime student at QUT studying law..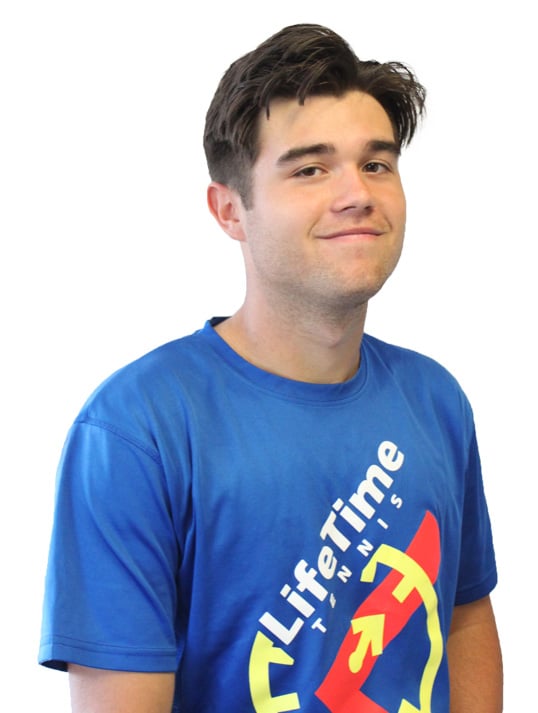 (LifeTime Tennis Brisbane West)
Baxter was a pupil of LifeTime Tennis for over 5 years. Having reached a high tournament level as a player, Baxter is now helping LifeTime's senior performance coaches to develop some of QLD's best juniors. Baxter loves tennis and provides players with a positive and professional experience.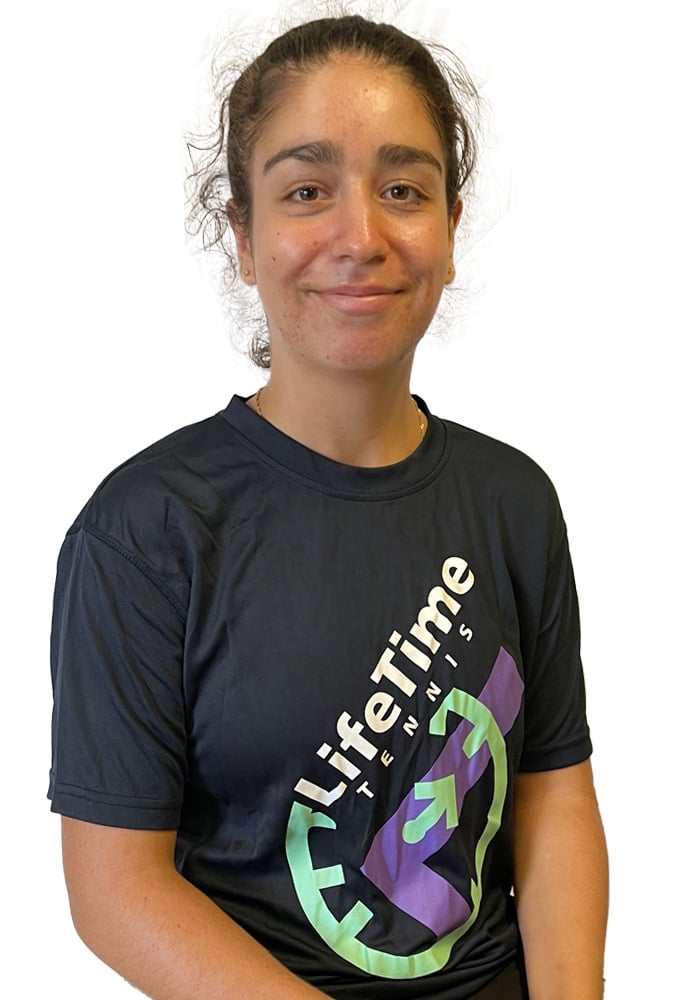 (LifeTime Tennis Brisbane West)
A member of the 2020 LifeTime day squad program, Lana knows the ins and outs of the LifeTime methodology. Having an older sister who competed at division 1 college in America, Purdue University, Lana has been around high-level athletes her whole life. As a member of the winning 2019 Queensland Schoolgirl team, Lana is no stranger to high-level competition herself. Having predominantly coached at Sommerville House in 2020, Lana also began doing a little bit of coaching for LifeTime in 2020.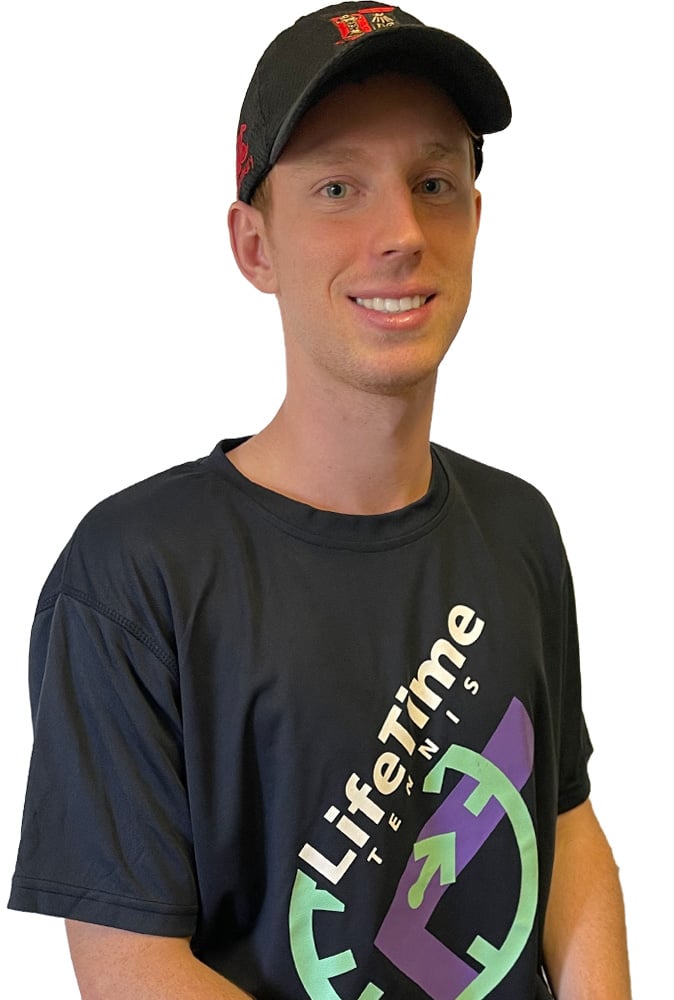 (LifeTime Tennis Brisbane West)
Graduating from Gregory Terrace in 2019, Charlie played 1st IV tennis during his senior year after being a member of the Terrace Tennis program since he was in year 5. Now a student at UQ, Charlie competed in junior and open tournaments around Queensland throughout his junior career. 2021 will be Charlie's second coaching with LifeTime.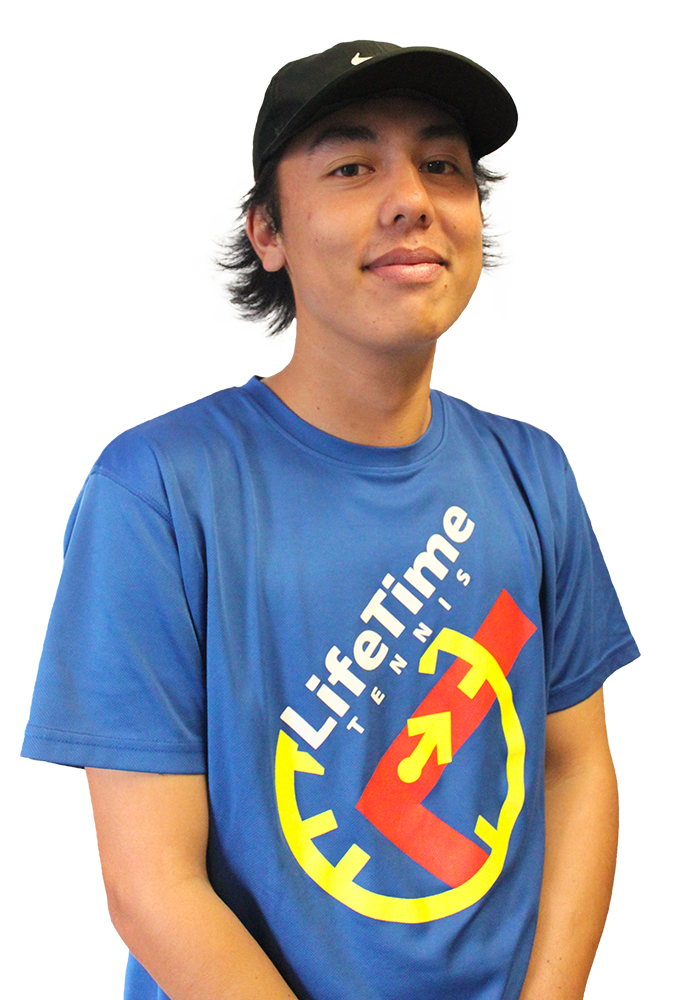 (LifeTime Tennis Brisbane West)

A current engineering student at UQ, Daniel is beginning his fourth year as a member of the LifeTime Coaching Team. Daniel also attended Gregory Terrace where he was a member of the 1st IV team for 4 years he was at the College.n. Having played years on the junior tournament circuit, Daniel is well aware of the rigors of balancing academics and athletic needs.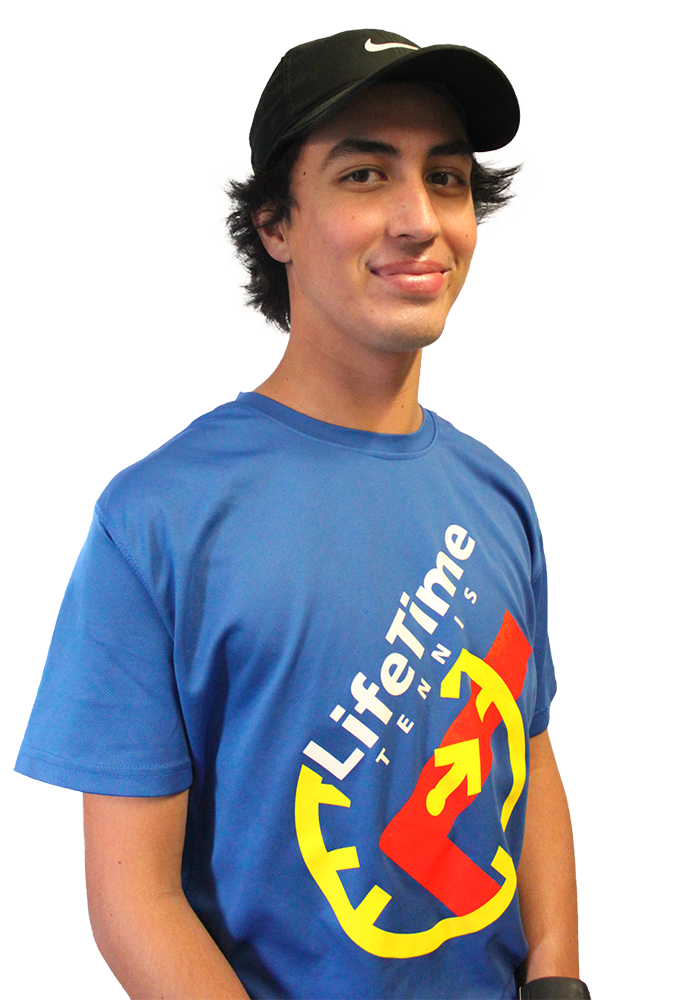 (LifeTime Tennis Brisbane West)
Moving from Lismore in 2013, Stephen attended Gregory Terrace before graduating in 2018. Entering his third year as a coach at LifeTime, Stephen's high-end junior playing career has taught him the qualities and skills needed in order to succeed at the highest junior levels. Stephen has been a part of National Academy programs and competed on several European tours with Tennis Australia.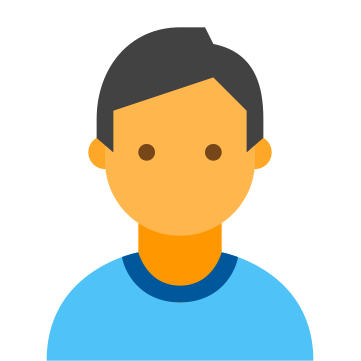 Looking for junior and senior coaches with a passion for tennis and great communication skills. If you want to be a part of a great team of coaches and develop professionally email us admin@lifetimetennis.com.au with your resume.
Want to join a winning team?
Let our award winning team help you find the perfect tennis program. Contact us and we will help you book a FREE trial.
Tennis Queensland Coach of the Year
🏆 1997 🏆 1998 🏆 1999 🏆 2001 🏆 2002 🏆 2005 🏆 2008 🏆 2012🏆 2014 🏆 2015 🏆 2016 🏆 2017
Tennis Australia Coach of the Year
🏆 2006 🏆 2014