Summer Tennis Clinics
The perfect way for Brigidine College Tennis players to improve their tennis and have fun with friends this holidays. Our tennis clinics for have a focus on skill development, stroke correction, learning to play and improving basic tactics allow them to play. Looking to get the most out of your tournaments or next years CASSSA season?
Get started with your coaching team at Brigidine College Tennis.
Summer Tennis Clinics Detail:
Mon 12 - Thu 15 December | 8:30 - 10:30am

Mon 9 - Fri 13 January | 8:30 - 10:30am

$56 per session or discount for all days
Brigidine College Tennis Programs
LifeTime Tennis is excited to be in partnership with Brigidine College and provide tennis programs in 2023. Lifetime Tennis and Brigidine College are pleased to announce a range of programs to commence in 2023. We can't wait for you to come and experience the Lifetime difference!
LifeTime Tennis will be offering all school team trainings, team selections and tennis camps. On top of this LifeTime Tennis offers a range of lessons at Indooroopilly Tennis courts and Ambiwerra Tennis Centre which players from the school are encouraged to participate in.

Australia's Most Awarded
Coaching Team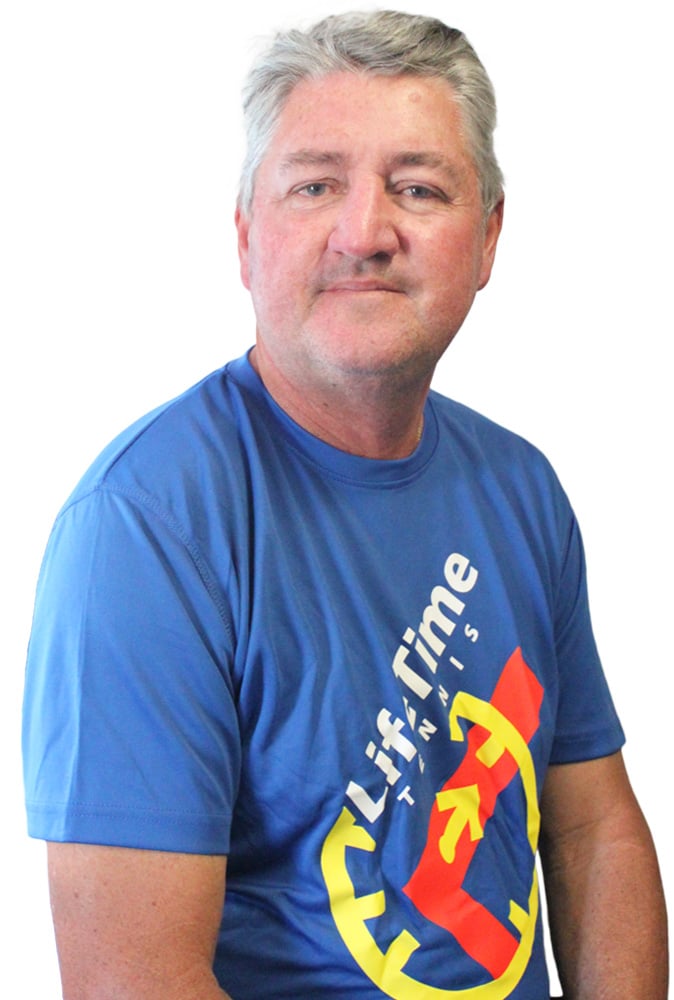 David Glinster
David Glinster: David has over 40 years experience working with players of all ages and standards. Having worked with some of QLD's best juniors. David has worked with a number of Brisbane's prominent schools and was Head Coach of IGS for many years.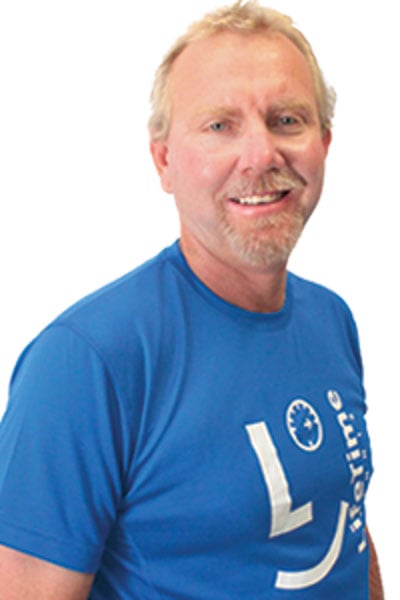 Graeme Brimblecombe
Graeme Brimblecombe: Former Head Coach for the Men's AIS Program, Tennis QLD Director of Coaching & Tennis NSW Head Coach.Has worked with many of Australia's leading junior and open players. Currently LifeTime's Director of Coaching and Director of St Joseph's Gregory Terrace Tennis. Graeme has a passion for tennis and developing players to help them achieve their tennis goals.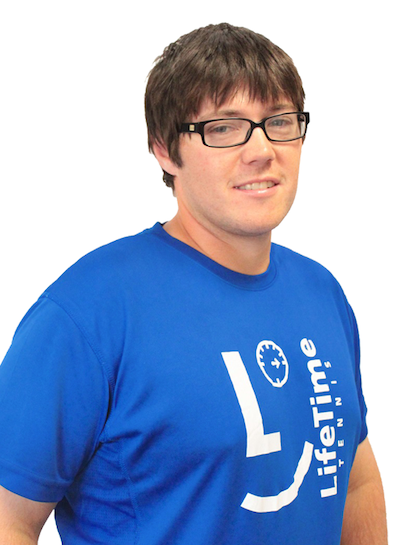 Jason Antoniolli
Jason is our professional stringer and pro shop manager. Jason also has a level 1 coaching qualification and has an international playing experience. One of QLD's top juniors Jason loves tennis and is a key member of our team.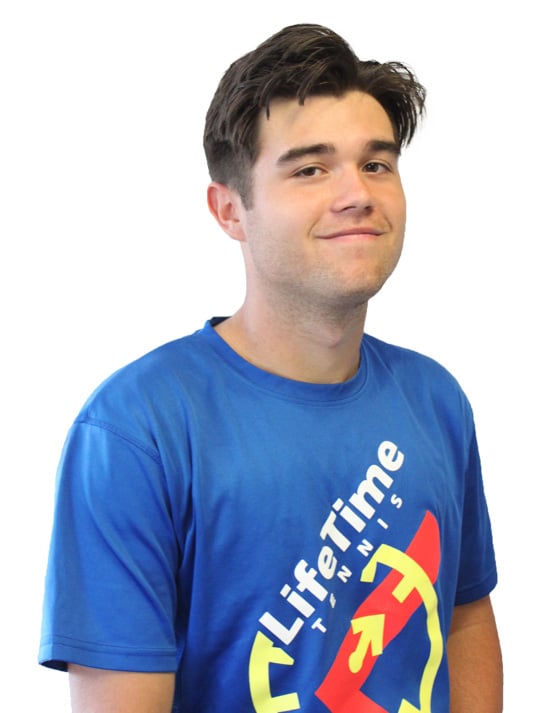 Baxter Bloore
Baxter was a pupil of LifeTime Tennis for over 5 years. Having reached a high tournament level as a player, Baxter is now helping LifeTime's senior performance coaches to develop some of QLD's best juniors. Baxter loves tennis and provides players with a positive and professional experience.
Pro Development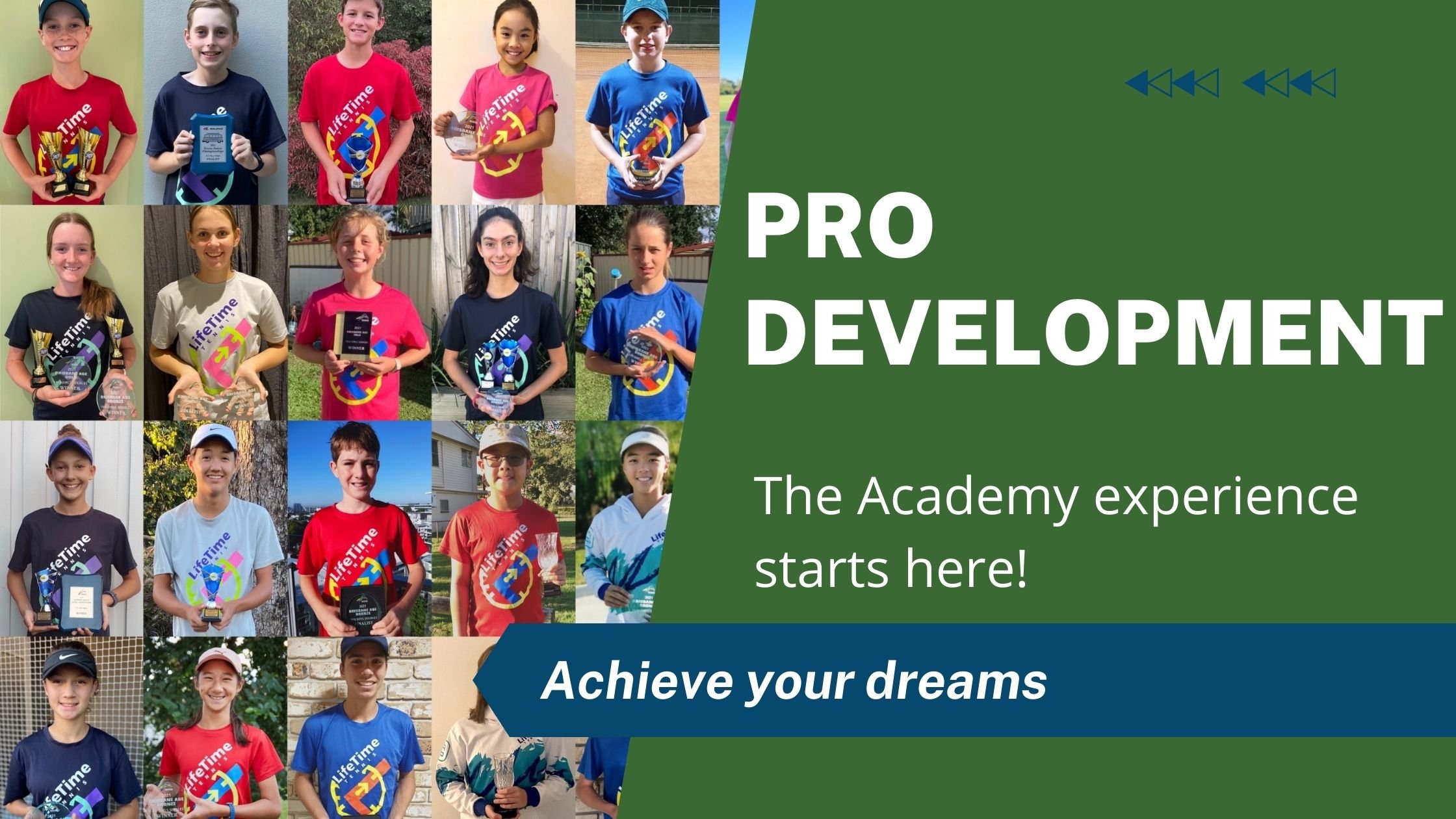 Pro Tennis Development is the feeder program from LifeTime Tennis Academy. Players who are serious about their tennis often start here. The Pro Tennis Development Squad is for young players who are starting to get serious about their tennis.
1.5 hour sessions with 15 minutes of fitness mixed in

Never more than 5 players to 1 coach

Australia's most awarded and experienced coaches

Green balls are most commonly used in Pro Development
Available at Ambiwerra Tennis Centre
Find out more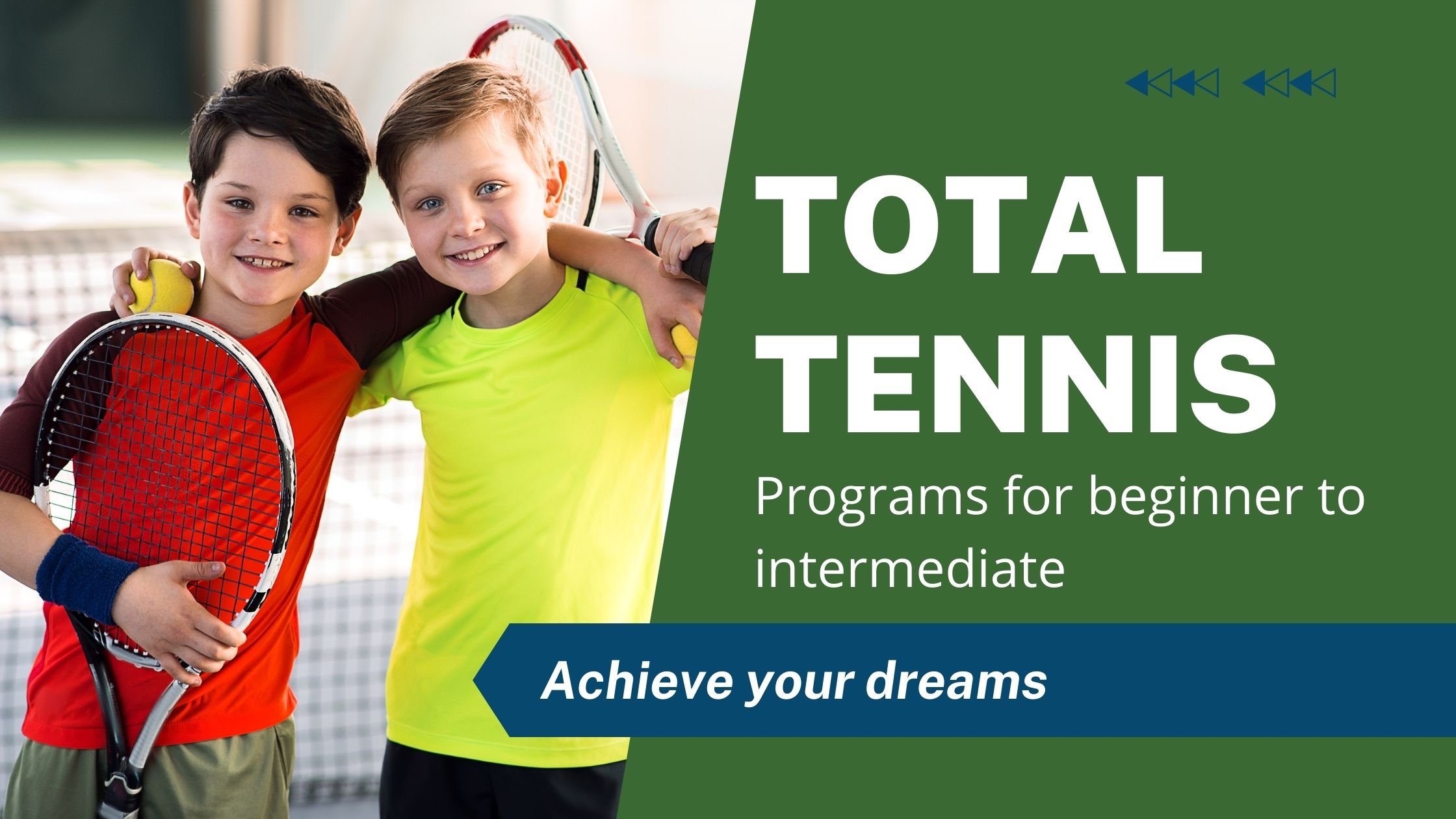 Juniors can have fun and improve their tennis in our exciting Play-n-Learn and Team Tennis programs.
We use playing formats that enable juniors to begin playing tennis at any level and to progress into more advanced programs. Most importantly, players are active for the whole time they are on -court.
Our Junior Program is aimed at developing young school tennis players Clayfield College the skills need to participate in school competitions.
Work with your coaches and train with your year level and team mates all year round to see your match results improve.
Available at Ambiwerra Tennis Centre
Pro Tennis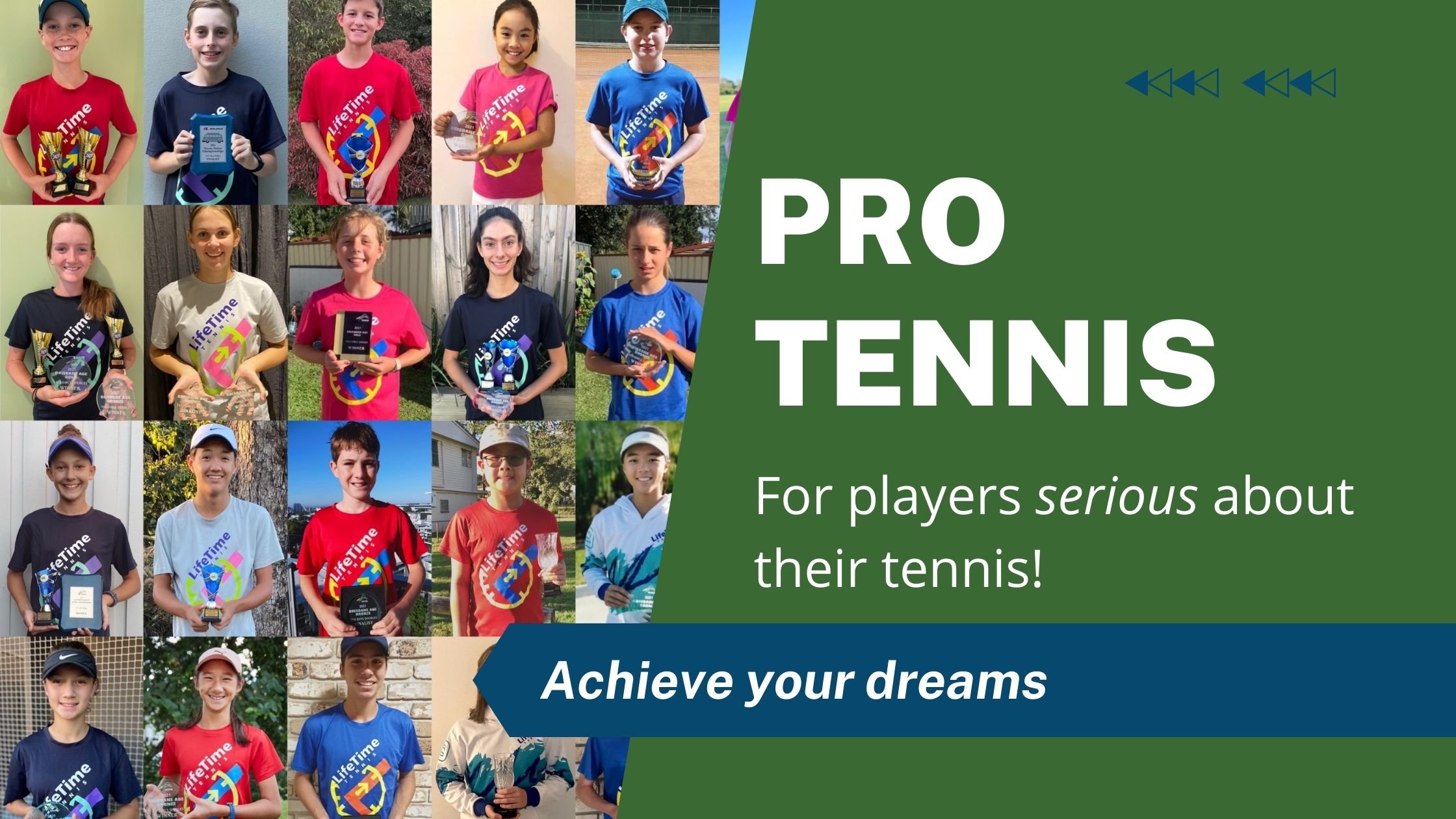 Tennis Squad Sessions for SERIOUS players
LifeTime's high performance tennis academy player development program "ProTennis" is designed to give players the education and skill necessary to provide responsibility and ownership for their own development and to assist them to be the best they can be.
ProTennis is an individualised program of intense training, stroke development, tactical and psychological awareness for players serious about their tennis, especially those seeking regional, state, national or international rankings.
The tennis coaching program teaches players self-evaluation skills, which allows them to grow from every tennis experience - not just the one provided by the coach. It is this philosophy that has been the key to the success of some of Australia's leading players, most notably Pat Rafter, John Millman, Jason Kubler, Oliver Anderson, Naiktha Baines and many more.
Find out more
Private Lessons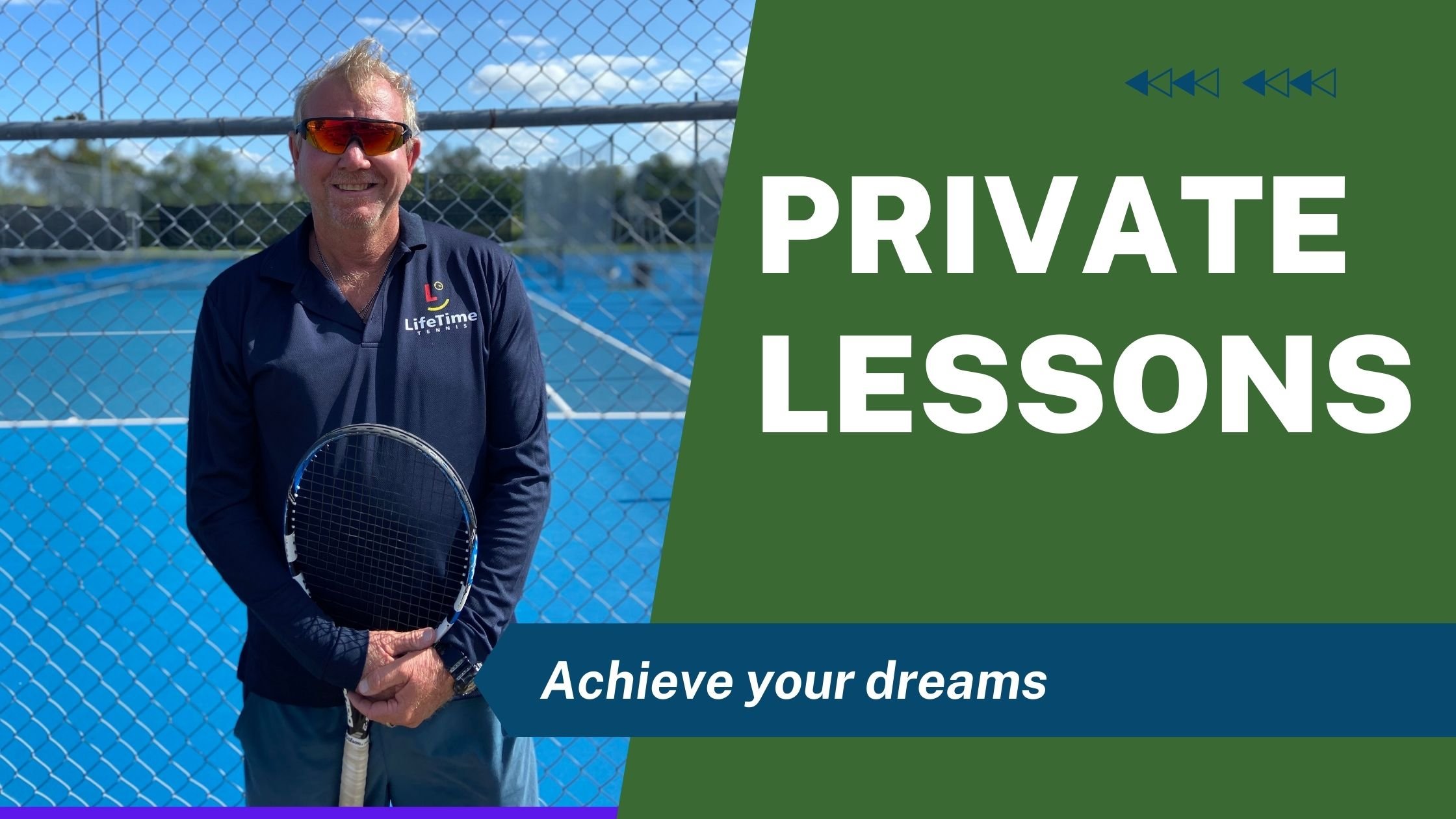 Looking to improve your tennis game FAST. Our coaching team can give you the advice and coaching to help your achieve your goals. For the serious or not so serious we offer two main types of private lessons. Senior Coach lessons and Junior Coach lessons. Want to know the difference
Individual attention and a complete focus by the coach on your game.
Lesson Times:
Morning or afternoon by appointment
Lesson costs:
30 min - $60

45 min - $85.00

60 min - $105.00
10% discount for Lifetime Tennis members.
Find out more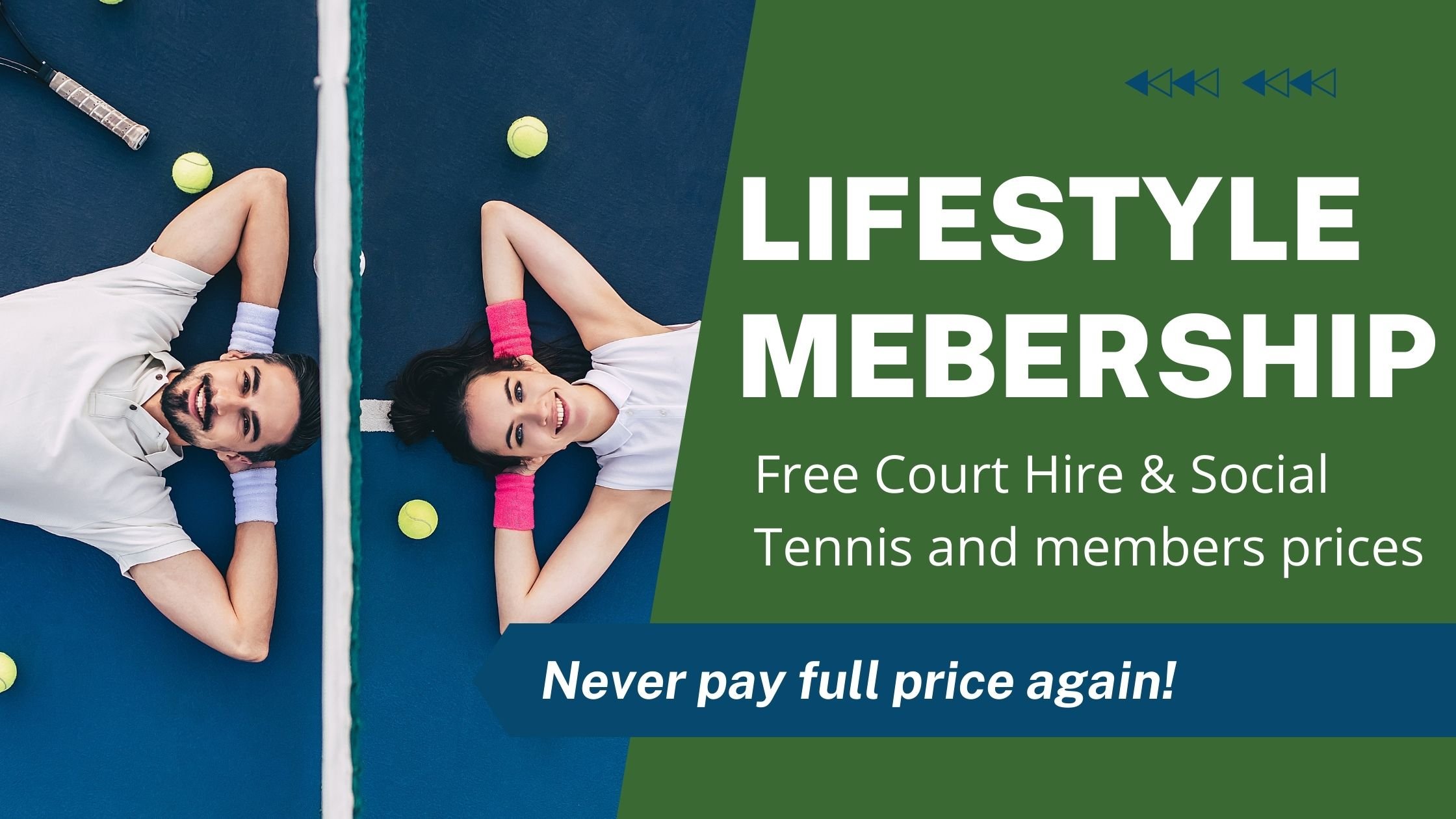 Perfect Membership if you want:
Save Money on Tennis Court hire

NEW location added Indooroopilly
Our aim is to make tennis affordable and build an active community of tennis players in Brisbane!
Members get court hire at Ambiwerra Tennis Centre and Indooroopilly Tennis Centre from 6:30 a.m - 5:30 p.m. Members also receive 25% OFF night time hire rate > 5:30 p.m - 10 p.m.
The membership is $26 per Month direct debited through Ezidebit. We do not have a LOCK IN, we only ask that you give us 2 weeks notice to stop your membership.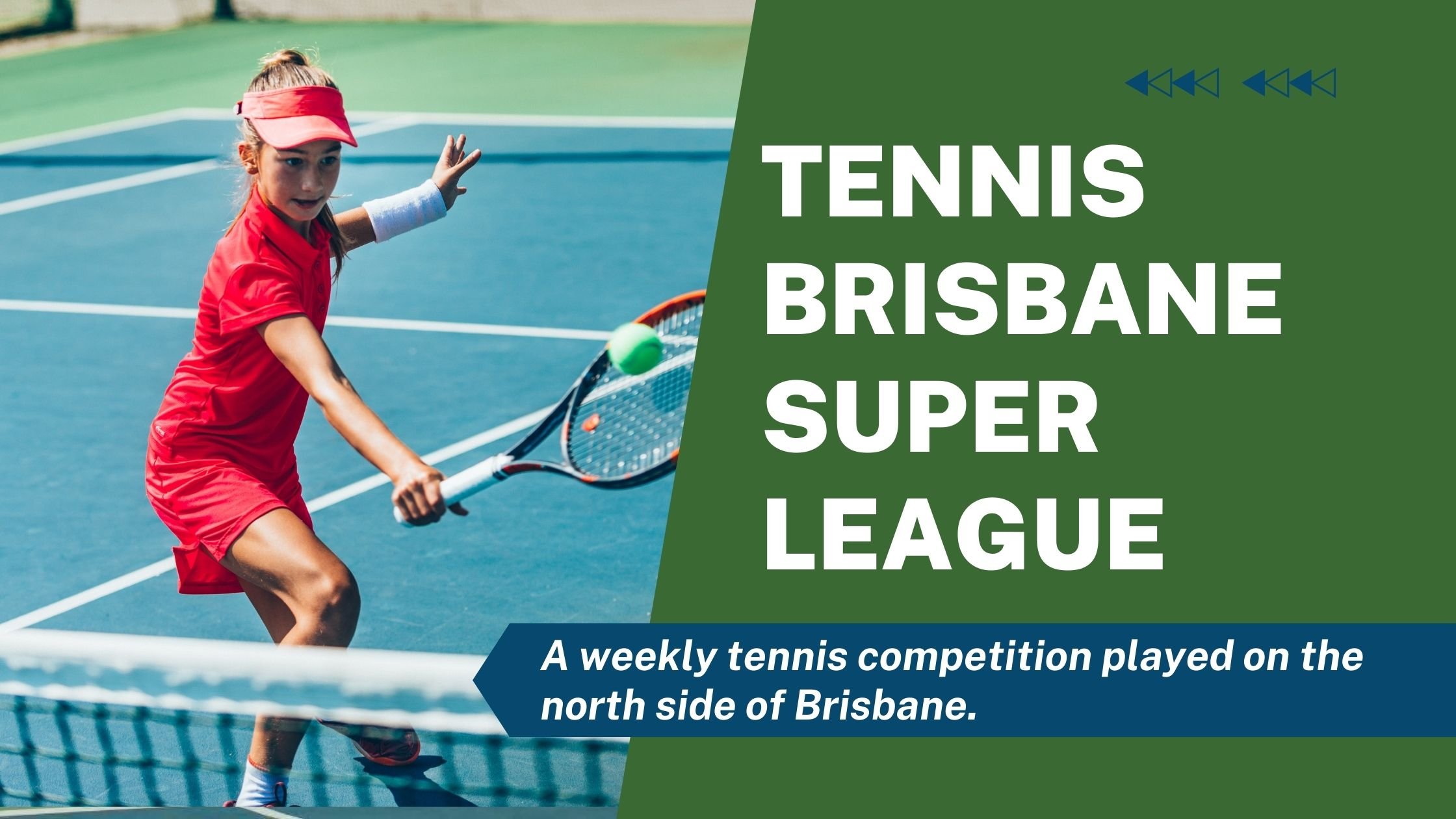 A weekly tennis competition played on the north side of Brisbane. Nominate a team with your friends or let Lifetime Clayfield organise a team for you. Season 1 runs from February – July (during term 1 and 2).
Competition Times: 2-5:30pm Saturday afternoons
Competition Costs:
Registration for the season is $85 per player with a weekly match fee of $21 - $23 depending on your division.
Award Winning Team
Our development program is recognised by Tennis Australia and Tennis QLD as award winning. Graeme and Gary have between them won Tennis QLD's Coach of the Year award for the past 4 years!
With tennis academy programs overseen & developed by industry leaders Gary Stickler and David Glinster you can be sure to receive a great tennis experience with our team.
Lessons at school
Having a quality tennis program on your doorstep has many benefits. We all know how busy students are these days with many educational and extra curricular commitments, by attending lessons at school they save valuable travel time.
All lessons are held at Indooroopilly Tennis Courts and Ambiwerra Tennis Centre, Corinda.
What makes us better?
We treat players as individuals

Complete tournament program

Tennis Australia Awarded Platinum Centre

Track record of producing international level players

Experienced, qualified and passionate coaching team

Over 200 tournament level players training weekly

Successful US College pathway - over 40 players placed
Our Customers
A few words from some of our happy customers
"Whether you are a novice to an experienced season tennis player, Lifetime will provide you with the opportunities to reach your potential, improve your fitness and game. The team at Lifetime Tennis invest in the love of tennis through professional coaches, fitness experts, individual development all while maintaining their integrity as the premium tennis development centre. Instilled in their framework is skilling students to have the right attitude, the right fitness and the right game plan. I would highly recommend Lifetime Tennis if you want to be the whole tennis player."
"It is difficult to place into words, (especially in email) the immense influence that Lifetime, especially under Brim's watchful eye, has had upon my son and his development into a young man. To have another adult outside of Mum and Dad who genuinely cares for your child as well as mentors him, (in between the odd joke), is a gift all to rare in this world, and one which has made our lifetime journey so much more than ' tennis training' alone.."
"You guys do a great job. Graeme's and the teams talk was so topical and inspirational. This training / discipline is great for kids in many facets of life. Helps them to try harder (even with their school work)Thanks again."