Tennis Lessons from Australia's Leading Team
LifeTime Tennis is pleased to announce our partnership with Indooroopilly State High School. We are proud to offer a range of tennis programs, court hire and tennis services at ISHS.
Centre will be open for court hire to the public and tennis lessons for players at Indooroopilly State High School but also the surrounding community. We look forward to creating an amazing tennis community!
Key activities offered in Term 4 - 2021
Group Tennis Lessons and Coaching

Private Tennis Lessons

Tennis Court Hire

Tennis Pro Shop and Restringing Service
Tennis Lessons
Juniors can have fun and improve their tennis in our exciting Play-n-Learn and Team Tennis programs. We use playing formats that enable juniors to begin playing tennis at any level and to progress into more advanced programs. Most importantly, players are active for the whole time they are on court.
60 minute lesson where our experienced coaching team will help you improve your game FAST!

Important Details
Term 4 ISHS lessons commence Week 1 of Term 4
Lesson Dates: Tue 5/10/21 - 25/11/21
Available Sessions: Tue & Thu 3:30 - 4:30 p.m.
Suitable for players in: year 7 - 12
Price: $200 for 8 Weeks ($25 / Session) 10% discount for 2 sessions.
Available for players outside ISHS and also players from ISHS.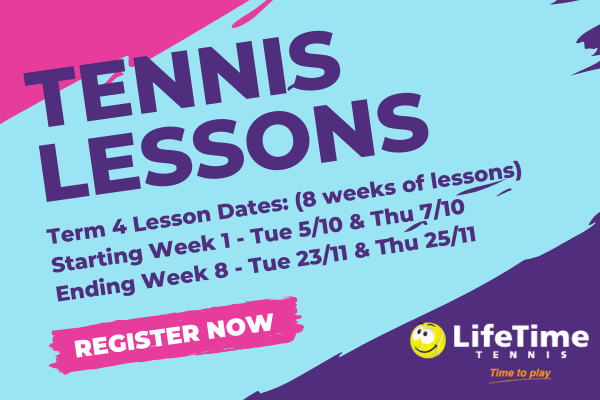 Award Winning Team
Our development program is recognised by Tennis Australia and Tennis QLD as award winning. Graeme and Gary have between them won Tennis QLD's Coach of the Year award for the past 4 years!
With tennis academy programs overseen & developed by industry leaders Gary Stickler & Graeme Brimblecombe you can be sure to receive a great tennis experience with our team
Lessons at school
Having a quality tennis program on your doorstep has many benefits. We all know how busy students are these days with many educational and extra curricular commitments, by attending lessons at school they save valuable travel time.
All lessons are held at Indooroopilly State High School Tennis Courts.
What makes us better?
We treat players as individuals

Complete tournament program

Tennis Australia Awarded Platinum Centre

Track record of producing international level players

Experienced, qualified and passionate coaching team

Over 200 tournament level players training weekly

Successful US College pathway - over 40 players placed
Our Customers
A few words from some of our happy customers
"Whether you are a novice to an experienced season tennis player, Lifetime will provide you with the opportunities to reach your potential, improve your fitness and game. The team at Lifetime Tennis invest in the love of tennis through professional coaches, fitness experts, individual development all while maintaining their integrity as the premium tennis development centre. Instilled in their framework is skilling students to have the right attitude, the right fitness and the right game plan. I would highly recommend Lifetime Tennis if you want to be the whole tennis player."
"It is difficult to place into words, (especially in email) the immense influence that Lifetime, especially under Brim's watchful eye, has had upon my son and his development into a young man. To have another adult outside of Mum and Dad who genuinely cares for your child as well as mentors him, (in between the odd joke), is a gift all to rare in this world, and one which has made our lifetime journey so much more than ' tennis training' alone.."
"You guys do a great job. Graeme's and the teams talk was so topical and inspirational. This training / discipline is great for kids in many facets of life. Helps them to try harder (even with their school work)Thanks again."